Kyran O'Gorman  (B.E., Dip S.A., CPIM, C. Eng. Owner and creator of OmniX.)
Kyran started his career in 1982 supporting volume production of electronic products and designing production lines. He then moved into the implementation and modification of the ERP packages that supported the production process. He started his first business in the UK in 1986, as a one-man band providing consultancy services based on my expertise in production systems, IT, ERP packages and the IBM iSeries. He returned to Ireland in 1991 and formed a similar business in Galway that grew to have 8 consultants and was very successful for a time selling specialist IT services to multi-national companies. He expanded into ERP sales and the business collapsed in 1997. Since then he has done personal consultancy while pursuing ideas of his own. He has developed a deep understand of the IT requirements of large organisations and how these are best satisfied. He has done significant work for the following companies: Abbott Laboratories, Allergan, Tyco, Nortel Networks, Square D, Schneider Electric, Stiefel Laboratories, Matchbox Toys, Ford Europe, International Rectifier and the Bank of Ireland.
Mick Ryder  (Sales Director)
Mick spent 27 years with IBM selling IBM i products and services as well as financial services. Mick's particular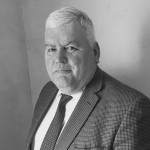 successes were in creating long-term mutually advantageous relationships with many blue-chip clients across all industries. Seeking new  challenges, Mick then joined Triangle for 5 years and had considerable success delivering business benefits to his wide client base via innovative technical solutions.  Since joining Omnitech, Mick is enabling customers to enhance the business benefits of IBM i ownership by employing iGreen, the world's only native Green-Screen modernization tool.
Kieran O'Hagan. (OmniX Developer and Consultant.)
Kieran started his career in Manchester in 1978 as a computer operator. He progressed through programming and technical support to become the General Manager of a Software house employing 60 people with major clients such as Eddie Stobart, TDG, BOC and the P&O Group.
Since moving to Ireland in 1996 Kieran has worked primarily as a developer/consultant in the iSeries world; and has consulted to many of the most high profile companies in the country, including Pfizer, Schering Plough, Beamish and Crawford, Abbott Ireland and Volkswagen.
Kieran's strengths are his enormous and diverse technical knowledge and experience, coupled with his proven project and client management abilities.
Keith Walsh  (OmniX Developer and Consultant.)
Keith is a Senior IT Analyst with significant experience of highly regulated Pharmaceutical, Nutritional & Medical device companies. He has a strong background in Analysis, development, implementation & support of a wide variety of software applications and related hardware devices. Project Management, Validation & Compliance (GMP, FDA, 21 CFR Part11)
A graduate of Software Engineering from LIT Limerick  in 1994, Keith has worked for a wide range of multi-national companies over the last 20 years including … Medtronic, Abbott, IBM, Nortel Networks, Pfizer, Elanco/Eli Lilly. He has also worked for a number of successful Irish software start-ups.
Claire Hurley  (B.A., Dip HR, Dip AG&C. HR and Business Development.)
Claire commenced her career in Human Resources in the Financial Sector before moving to Seagate Technology in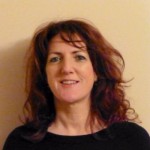 Clonmel; supporting that organisation from start up to over 2,500 employees and through to closure. This was the beginning of a strong HR career where Claire remained within the IT sector progressing to HR management roles in Bay Networks, Nortel Networks, Dell Computers and Schneider Electric. She has worked in generalist HR management roles working in partnership with International and EMEA management teams in support of organisational change. Claire has vast experience in change management, talent management, organisation restructure, employee relations, employee development and direct people management.
Claire is currently study for a Masters of Education Adult Guidance and Counselling with Maynooth University.